From Lean to Kanban and from Scrum to Scalable Agile, SVAgile is your One-Stop Training and Coaching Solution.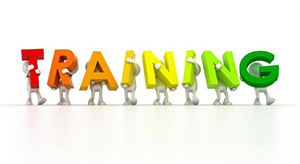 Any given situation and business environment require its assessment to increase productivity.
We train professionals in workshop settings with ample examples. In various scenarios, we examine the anatomy of the improvements in hand. We will evaluate several methods and investigate a possible hybrid approach to increase team productivity – incrementally and iteratively! We examine the best practices.
Our success stories are a testament to our training outcomes with regards to professionals in environments such as business management, marketing, and sales.
Agile for Professionals
A complete Introduction to Agile Project management as PM framework, starting from PMBOK to Agile, and hybrid:
2-day workshop – 16 hours of training and collaborative engagement
Covering waterfall project process groups, over 10 different flavors of Agile, and a few hybrid methods
Highlighting the strengths of various frameworks
Mentoring and providing case studies
Led by certified Scrum and Agile professional
Take a further look at the course information.
Agile PLM
The businesses of the future are ready to change, to compete with the new and disruptive companies that are coming after their market share.
Using Agile to implement PLM enables continuous improvement, care of the principle of Fail-Fast, Learn-Quicker.
One of the greatest benefits of Agile is the ability to make quick wins and show people that "out of little acorns, big trees can be grown".
Take a look at our list of
Agile PLM courses
.
Scrum Master Certification
Certified ScrumMaster is one of the most sought-after certifications in the field of Agile software development!
Our trainers and coaches have been providing hands-on workshops training professionals to go beyond passing the Scrum Certification from various Scrum certification authorities (such as Scrum Alliance, Scum.org, Scrum International, etc.).
All our courses are designed for real-life applications. Our 98% pass rate for the Scrum Master course is just a beginning. At the end of the 2-day training, you will have the confidence and know-how to implement Scrum immediately.
Contact us now regarding Scrum Master Certification.
Hybrid Framework (Waterfall +/ Scrum +/ Kanban +/ XP/FDD/TDD/BDD/DSDM, etc.)
Assess existing processes, employ and incorporate Agile frameworks to increase productivity while reducing waste and building winning and fun teams.
Take a look at our list of Hybrid Framework Courses.
Examples of some customized courses:
SAFe® Value Stream Mapping
Connecting Scaled Agile Transformation to Business Strategy focused on specific business-driven initiatives.
Introduction to Lean Startup
Helping startup business executives and teams to model their demanding tasks, and coach to achieve milestones.
Full-Stack Agile Team Workshop
Full-Stack development environment is different from any other as their needs are a hybrid of a few other environments. We will coach team members to eliminate their wastes and increase their output with much less effort.
We offer a number of training options and certificates designed to get you up and running fast!
Take a look at our list of currently offered Courses!
Contact us for your customized courses and/or certifications.